The 5 big takeaways from ING's strategy to take on data and AI internally
by Katy Andreeva
10 July, 2019 - 4 minute read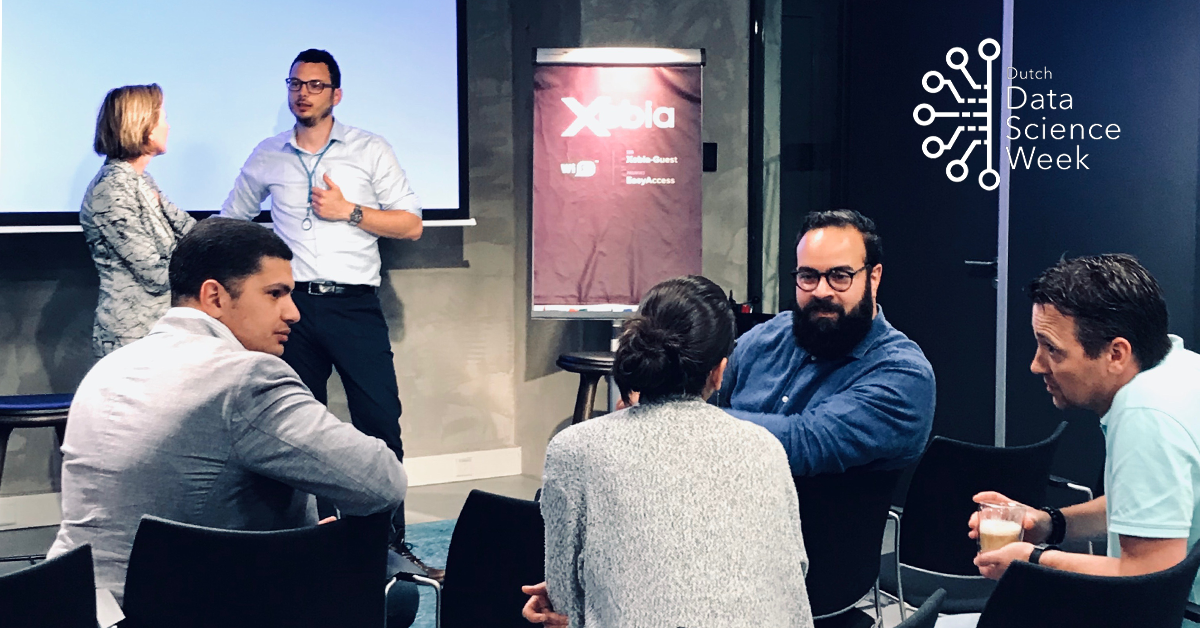 Recently, I attended Dutch Data Science Week in Amsterdam, a great forum for inspiration and knowledge exchange in data science. It was an awesome chance to learn and implement new and smart solutions to social challenges.
One of my favorite sessions was a discussion panel focused on the future of education. The session offered great insight on how big companies such as ING, a global bank corporation, are introducing data science internally and adopting new ways of learning to continuously deliver successful training now and in the future.
I want to share with you the five main takeaways I took from ING's innovative strategy to introduce data science into the company.
Everyone is curious about data science (let's demystify it)

Data Science is becoming a relevant topic in many industries, even in companies such as ING. Everyone is itching to learn about data science and how it will affect their products' and customers' success in the future. Companies deciding to take a leap towards new technologies should take advantage of their employees' curiosity. Build a community on analytics and data science within your company and create an open space for colleagues to share knowledge and learn together. Data science enthusiasts and experts are excited to help build this community, so let them be a part of it from the beginning. Actively work towards removing the confusion that comes with adding data science methods to an organization.
Offer a mix of different learning through nuggets of knowledge

The biggest barrier to training is time. Between finishing tasks and the hundreds of small disruptions that happen in a sprint, it is impossible for employees to set aside large blocks of time for learning. Incorporate the idea of small bytes of content into your training program. Break down complex ideas and widespread training curriculums into small nuggets of knowledge.
Micro-credentialing demonstrates knowledge and authority

The secret to learning on the job and gaining authority on mission-critical skills is micro-credentials. Create a learning journey that is focused on building an individual's competency on a certain skill and is readily available on demand with certification. Give teams the validation they deserve when someone with authority demonstrates expertise in a specific skill and topic.
Everyone needs to receive training in data science, even executives

All departments have a role to play in data science. Make sure everyone has a relevant set of tools to start the right conversations. Make data science training mandatory for everyone. From the executives to the data scientists. Across the board, colleagues should speak the same language to discuss important topics, make the right decisions, and challenge each other. This will ensure clear communication and understanding of the role data science plays within a company. Make data science concepts common knowledge company-wide and pave the way for real impact.
Companies are waiting to collaborate with universities

There is a huge gap in knowledge between what a student learns in university and what they need as an employee in the workplace. Universities are still facing a dilemma in planning a curriculum that is relevant to the labor market. The drive to close this gap should be a collaborative effort. Educational institutions and companies need to be open for dialog. The main barrier at this moment is the restriction and hierarchy educational institutions pose. Companies are ready and willing to work with universities, but it is time for educational institutions to step up and do their part.
Looking Ahead
Today, data is the most precious asset a business can obtain. All units of a company have questions that need to be answered. The expertise in asking the right questions, collecting the right data, knowing what to do with the data, and implementing the additional component of AI are skills which fall into data science. To stay ahead, companies need to start introducing data science and AI methods into their departments. This starts with building an internal data science community and offering your employees interactive and effective training. Academies such as GoDataDriven offer industry-leading training for end-to-end data and AI learning journeys powered by instruqt that can give your employees the edge to produce awesome products and offer excellent customer experience.
instruqt is a learning by doing platform, created to help your team build new skills on the job. Create an interactive and effective learning program with byte-sized content guaranteed to engage your employees. Delve into how your employees are progressing with new content by using track insights. instruqt is here to support you in building your learning and knowledge-sharing journey.